Recommended Resource – Positive Intelligence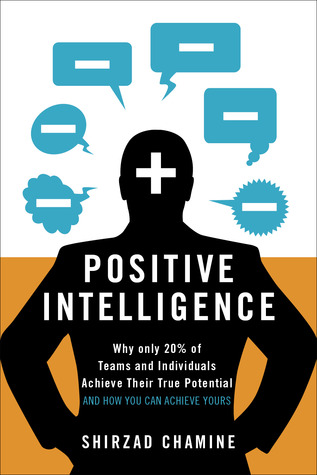 Positive Intelligence: Why Only 20% of Teams and Individuals Achieve Their True Potential and How You Can Achieve Yours
by Shirzad Chamine
About the Reference
Positive Intelligence
by Shirzad Chamine reveals the ten personality Saboteurs limiting individual performance and the three Sage strategies to combat these limiters. Through his book, Shirzad provides a step-by-step method for unleashing potential by:
Identifying and conquering your top Saboteurs
Determining your initial Positive Intelligence (PQ) score
Developing new brain 'muscles' and significantly increasing your PQ score
Applying PQ tools and techniques to increase your personal performance and fulfillment
Benefits of Using This Reference
StrategyDriven Contributors like Positive Intelligence for its well-structured approach to identifying and overcoming one's performance limiters. We found the book, its assessments, and recommended actions to be easy to follow and implement. Shirzad's assessments accurately identified our Saboteur traits and the inner struggle – the thoughts, feelings, justification lies, and impact on self and others – these cause. It further revealed our personal motivation and style; leading to an understanding of the performance barriers improvement efforts should target. Positive Intelligence concluded with three Sage strategies, supported by insightful and thought provoking 'inquiries,' that were helpful in addressing our unique Saboteurs.
Understanding the intellectual and emotional barriers limiting one's actions is a first critical step to improving performance. While a dry read at times, Positive Intelligence helps readers precisely identify their personality limiters and provides sound, actionable advise on how to overcome them. Shirzad's book goes beyond the academic; providing real world examples and solutions. It's this sound, implementable insight that makes Positive Intelligence a StrategyDriven recommended read.
Related content from StrategyDriven
https://www.strategydriven.com/wp-content/uploads/SDELogo5-300x70-300x70.png
0
0
StrategyDriven
https://www.strategydriven.com/wp-content/uploads/SDELogo5-300x70-300x70.png
StrategyDriven
2012-08-30 06:33:07
2012-08-27 22:07:22
Recommended Resource – Positive Intelligence