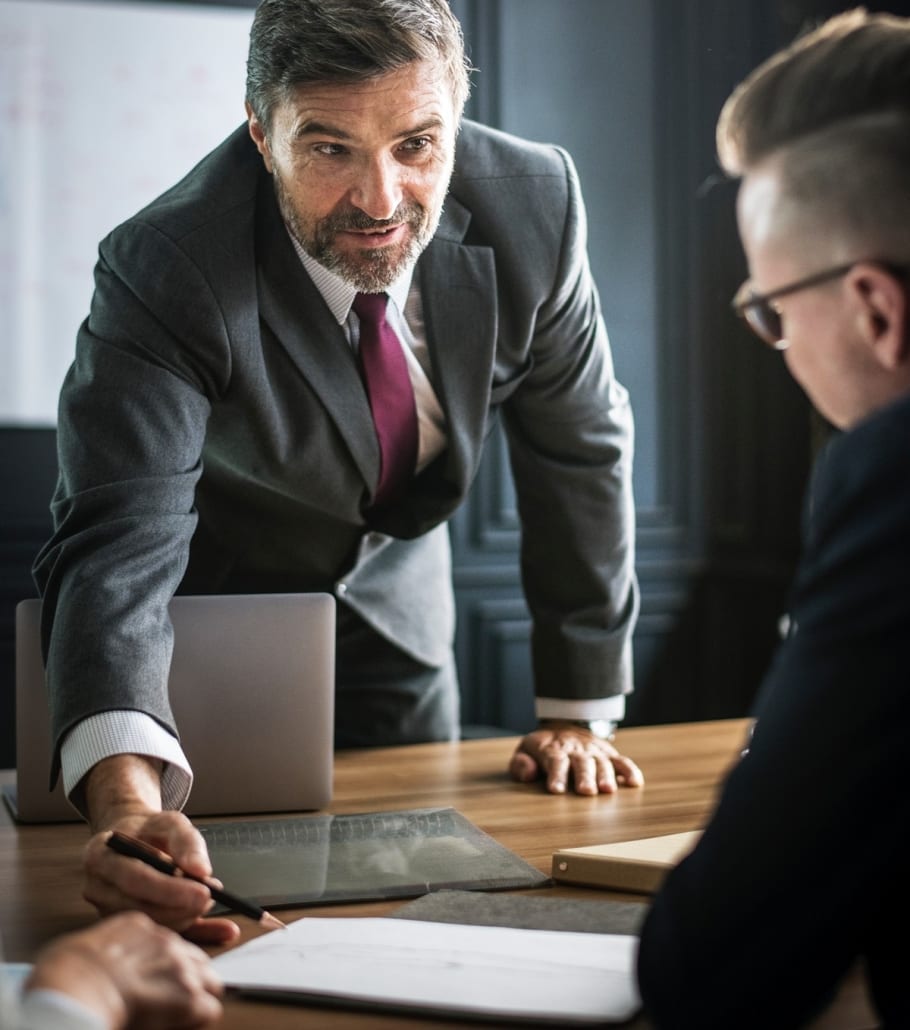 Landing the best jobs is often about who you know; from referrals to outright hires. But what happens when who you know is not the hiring manager?… Business Politics![wcm_restrict plans="57116, 25542, 25653″]
Hiring Politics
An executive or manager hiring for his or her team may involve bias, favors, and/or nepotism; all classic hallmarks of a political act. But because the individual exerting political power is also the hiring manager, direct negative senior – subordinate impacts are less likely to occur.
Similarly, a referral from a subordinate is unlikely to yield negative impacts for the new hire unless coercive power was exercised to exact a hire 'favor.'
This is not necessarily true of a referral from someone senior to the hiring manager particularly from someone in his or her direct chain of command. In these circumstances, the hiring manager may, at a minimum, feel pressure to make the hire and, at worst, be directed to do so. Regardless of the real or perceived exercise of power, the hiring manager is likely to feel imposed upon – their authority usurped – for this highly important decision. With no recourse available against the usurping senior, the hiring manager is likely to resent and seek retribution against the new hire.
Silent Retribution
Because corporate policies aggressively seek to prevent senior to subordinate retribution, these slights commonly take the form of:
Withholding of resources needed for job performance
Withholding of job performance feedback
Providing qualitative job performance feedback using terms like "perceived, think, feel, and believe" and/or counter to factual evidence
Making job assignments that yield no measurable support for achievement of employee goals
Assigning vague and/or subjective employee goals for which the employee would have a difficult time defending against a poor rating
Assigning highly undesirable tasks and tasks that:

Excluding the employee from participating in organizational activities and/or isolate the employee
Requiring excessive travel/time away from home and family
Requiring travel and/or relocation to undesirable locals

Denying of access to career enhancing training and development opportunities
Teaming assignments with poor performers
Making assignments to perform the work of multiple workers and/or others, particularly if that work does not meaningfully contribute to the achievement of assigned job performance goals
Differing and/or punitive application of corporate policies with little or no justification or factual basis and possibly counter to evidenced performance
Denying the employee's resistance to any of the above (employee 'saying no') as not being a team player, 'senior leadership' making the assignment, or some other 'it can't be helped' or 'you're the only one available/who can' excuse
Size Up the Situation
As a job seeker, it may or may not be readily apparent as to whether there are politics at play with the hiring decision. If you did receive a referral, it is important to determine the relative Legitimate Power between your referrer and the hiring manager. A more senior referrer, particularly in the hiring manager's direct chain of command, represents a warning sign of potential resentment and retribution. Regardless of your circumstances, it is important that you remain alter to the aforementioned signs of silent retribution.
Take Action
In the event you are subject to silent retribution, the most apparent course of action is to evade the situation through an organizational transfer or employment with a different company. This is because the retribution you are subject to is derived from a negative use Legitimate Power, the power that trumps all others. Seeking relieve from your referrer can be dangerous too as you are seeking the expenditure of Legitimate Power from that individual who may or may not be willing to expend that power on your behalf.
Winning through superior performance is often a futile effort; one demanding more and more from you (because of withheld resources), does not address the underlying issue, and may exacerbate the situation as the hiring manager may feel he or she was proven wrong in their initial position. Remember, business politicians are typically poor leaders and often seldom good at their jobs – they are simply good at being politicians – and so more than likely than not will seek an unfounded excuse to reinforce their position and justify their retribution.
Departure is usually the best course of action, bringing relief from the retribution and a new freedom to excel. Remember, the StrategyDriven Professional is always in high demand. Quickly recognizing the situation for what is it and taking action minimizes the near-term loss and maximizes the opportunity for long-term gain.
Final Thought…
In this lesson learned, we referred to the hiring manager as the source of the political issue. It should be noted that a similar political posturing can come from the hiring manager's manager (your new or to be boss's boss) if the referral or direction to make the hire was from someone more senior to that person, particularly if your boss's boss typically has the last say or a very heavy hand in the hiring process.[/wcm_restrict][wcm_nonmember plans="57116, 25542, 25653″]
---
Hi there! Gain access to this article with a StrategyDriven Insights Library – Total Access subscription or buy access to the article itself.
Subscribe to the StrategyDriven Insights Library

Sign-up now for your StrategyDriven Insights Library – Total Access subscription for as low as $15 / month (paid annually).

Not sure? Click here to learn more.

Buy the Article

Don't need a subscription? Buy access to Business Politics Lessons Learned – Who Hired You and What About the Person You Actually Work For? for just $2!
[/wcm_nonmember]
https://www.strategydriven.com/wp-content/uploads/WhoHiredYou.jpg
1358
1200
StrategyDriven
https://www.strategydriven.com/wp-content/uploads/SDELogo5-300x70-300x70.png
StrategyDriven
2019-02-26 11:00:25
2019-02-24 17:22:38
Business Politics Lessons Learned – Who Hired You and What About the Person You Actually Work For?